My dear childhood friend,
Heather Spriggs Thompson
, has done it
AGAIN.
Look at this gorgeously peaceful cover of the latest issue of her online magazine, Gatherings.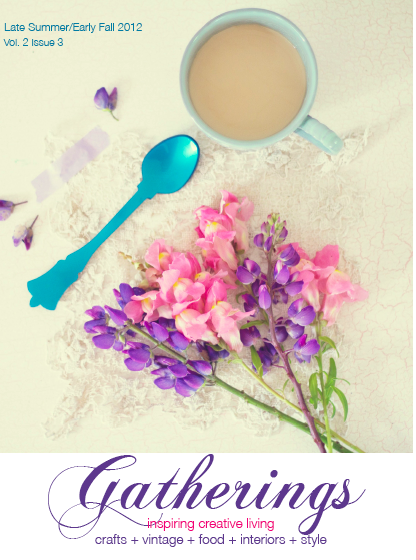 Pour yourself a nice cup of tea and click through it's beautiful pages
here
!
Heather so kindly asked me to contribute to this issue...my "Sorbet Soiree" article begins on page 82. The funny thing is, it was over 105 on the day I photographed the fast-melting sorbets and today I have oranges and cloves simmering on the stove to lend a cozy scent to this 48-degree afternoon! Seasons change so swiftly.
I am so proud of my precious friend. What an honor it is to have such a talented beauty as my heart sister.
Congratulations, Heather.